Sign up for emails
What would you like emails about? Options below. If you receive an "Invalid Submission" message, please enter just your email address and not your name.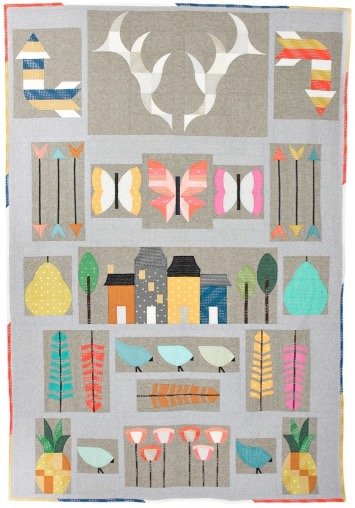 Urbanologie - by Sew Kind of Wonderful
Quilt Size - 57"x84"
Number of Months - 12
Cost per Month - $23.95
Pricing includes the book.
The Mini Quick Curve Ruler is required but not included in the price.
Call the Shoppe to claim your spot!
Nancy Halvorsen is back with a marvelous new fabric line and book.
We will be offering this as a monthly program of 12 small quilt-tops, which you can choose to turn into individual calendar quilts or the large quilt pictured.
$17.95/month for 12 months
Includes all fabrics for the individual 14"x14" monthly blocks, buttons & book.


Block of the Month from In The Beginning Fabrics
72" x 96.5"
Anticipated start date March 2018